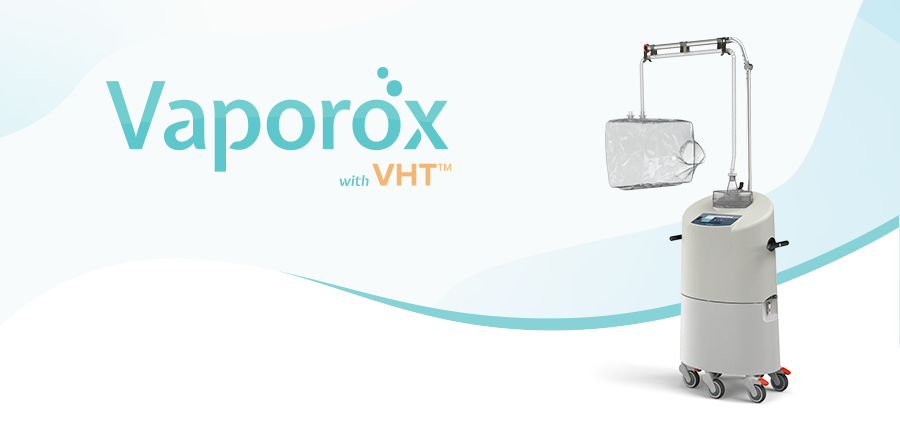 The Vaporox Digital Marketing Kit
Welcome to the Vaporox team! We're happy that you're interested in treating patients with VHT. We know that every clinic approaches promotion and marketing in their own unique, appropriate ways, so we've put together a digital marketing kit to help you along the way. Our digital marketing kit includes:
To access the digital marketing kit, visit www.vaporox.com/resources and enter password "DFU."
---
Patient Education
This is where you can direct patients and their families who would like to learn more about VHT treatment. You will not have to manage any content or details on this page, we will keep this up to date.
Visit the Patients Education page
Physician Resources
We've made it easy to promote your office as an industry leader with new VHT technology by providing you with a button that you can add to your website homepage. Once clicked, this button will direct your website guests to the Patient Education page. You can also download Vaporox logos and a tri-fold informational brochure from this page for promotional use.
Visit the Physician Resources page
---
Need anything else?
Please reach out to Vaporox customer service if you need help accessing any of our promotional materials. You can reach us at +1 (303) 558-5145 or email donna.sage@vaporox.com.
---
Wound Care Q & A
Why does diabetes cause foot problems?
Blood sugar that's consistently high can cause several other health problems, including nerve damage. The nerve damage is often worse in your extremities and causes numbness, so you don't notice heat, cold, or injuries.
Diabetes can also dry out your skin, leading to cracking and other minor injuries. This not only increases your risk of a foot injury but makes it less likely that you will notice the injury.
Diabetes also inhibits your body's healing response, which could lead to complications and infection. When left untreated, wounds can get worse, turning into deep, abscessed ulcers rife with an infection that could eventually lead to amputation of your toes, foot, or leg.
What is diabetic wound care?
The podiatrists at Rocky Mountain Foot and Ankle Center offer comprehensive diabetic foot and wound care services.
If you have a wound on your foot or if it has progressed into a diabetic foot ulcer, your podiatrist provides treatment to keep the wound clean and dry and medications and dressings to support healing. Your podiatrist can also remove any dead tissue on or around your wound. Finally, he'll provide orthotics to take pressure off the wound so it won't get worse.
How can I protect my feet?
If you have diabetes, you can take several steps to protect your feet. First, follow your doctor's advice regarding your diet and exercise habits and take your medication as prescribed. Controlling your blood sugar reduces your risk of complications like neuropathy and foot ulcers.
Second, have regular foot care sessions with your trusted podiatrists. As a diabetic, you should have appointments periodically for your podiatrist to check your feet for signs of neuropathy or wounds. However, you can also make appointments for a podiatrist to trim your toenails, remove dead skin and calluses and generally keep your nails and skin in good shape.
At home, make sure to keep your feet clean and dry. Don't apply oils or creams to your feet unless instructed by your podiatrist. The excess moisture can increase your risk of infection.
Call or make an appointment online today for expert diabetic foot care.